Laura from
Craftstorming
has just released her first PDF pattern under the name Titchy Threads: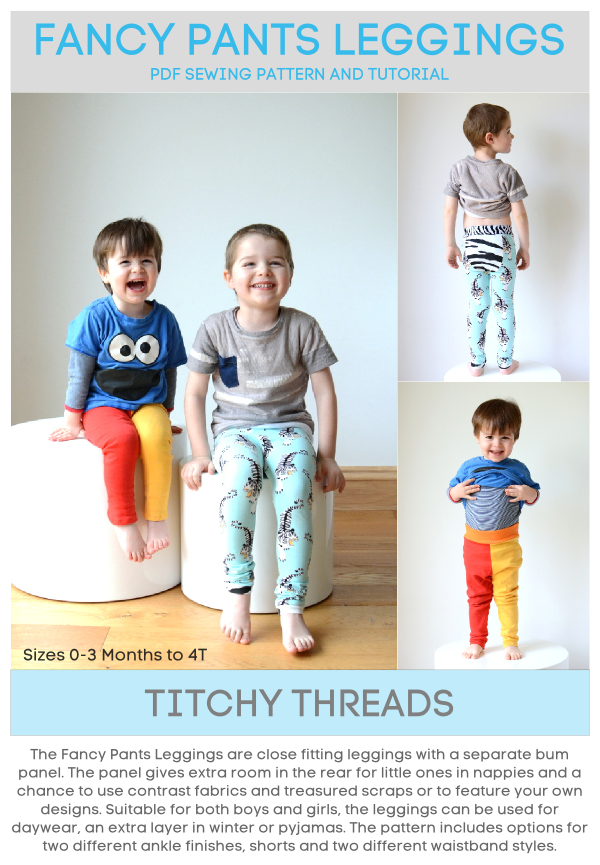 It's the most comprehensive pattern I've ever seen, including lots of information on sewing with knits, step-by-step instructions with clear photos, and many hints and tips. The PDF includes several options for the leggings, including shorts and different waistbands and cuffs.
There are links to different versions Laura has made and a tutorial for branding your own elastic
here
. If I actually knew any small children, I would be buying zebra print elastic and making them several pairs.
The pattern is £6 from the
Titchy Threads website.